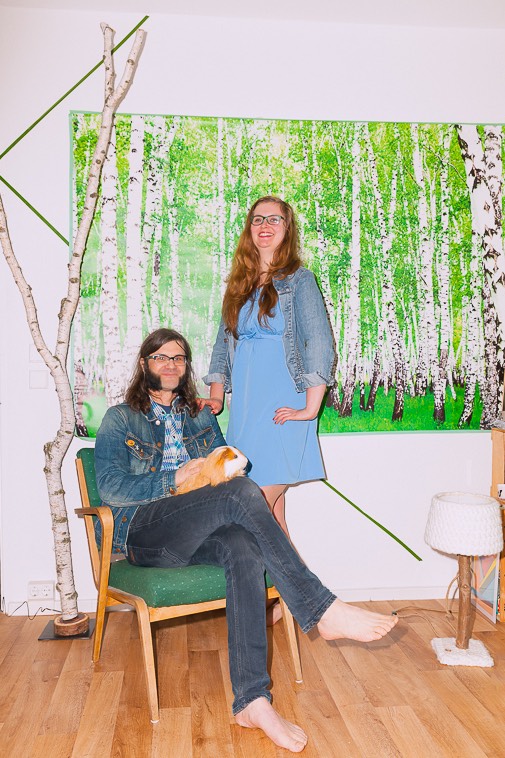 Bite it Promotion – das Team dahinter
ENGLISH VERSION BELOW
Bite it Promotion – Agentur für Informationsweitergabe wurde 2017 von Gregor Samsa gegründet. Gregor gehört das Label Sounds Of Subterrania, welches, Stand 2020, bereits seit mehr als 22 Jahren existiert und sich einen Namen mit seinen Special-Vinyl-Editionen gemacht hat. Rostige Albumcover, Cover als Stein, einen Sarg mit einer Figur des Künstlers, oder aber ein Club aus Lego, alles nichts Neues für Gregor.
Mit Änne Wetzel, als Head of PR, hat er sich eine erfahrende Promoterin an Bord geholt, die u.a. mit Bands und Künstlern, wie Helloween, Gotthard, Tarja Turunen und Babymetal gearbeitet hat, nur um ein paar zu nennen.
In den ersten Jahr konnte Bite it Promotion sich bereits einen Namen machen. Highlights waren dabei die Zusammenarbeit mit den Music Export Offices aus Österreich, Schweiz und Korea; Platz 1 der Charts in Österreich mit Turbobier, diverse Chart-Platzierungen in den Top 100 in Deutschland und der Schweiz, oder aber auch der VIA Award als "Bester Newcomer" für Nosoyo. Aber dies sind nur einige Highlights aus den verstrichenen Jahren.
Bite it versteht sich selber als eine Agentur mit einer guten Kombination aus Herz und Verstand.
Der Künstler steht im Vordergrund und wir beißen uns auch gerne fest, wenn es sein muss.
Wir verstehen uns als eine Familie, und versuchen auch den kreativen Ausstausch der Künstler untereinander zu fördern.
ENGLISH VERSION
BITE IT Promotion – Agentur für Informationsweitergabe was founded in 2017 by Gregor
Samsa. Gregor has been running the label Sounds Of Subterrania for more than 22 years, and is known for his elaborate vinyl special editions. With his signature album sleeves made of rusted steel, plastic, wood, denim, concrete, a coffin with a figure of the artist, or a club made of Lego bricks, there is nothing the "godfather of special packaging in conjunction with a vinyl record" can`t do.
He hired an experienced promoter in Änne Wetzel, his head of PR, who has been working in
the music industry for over 10 years, with 9  in PR. She has worked with bands and artists like Helloween, Gotthard, Tarja Turunen, Turbobier, and Babymetal, to name a few.
 BITE IT Promotion is an agency with a perfect combination of heart and mind. With our experience, we combined the roles of owner and a promoter under a single label, and want to do things differently and better. We believe that music can fulfill roles of both communication and interaction. We are interested in the connections which arise out of it. This is our attempt to develop ideas and visions together with you. The artist and their work is the center of our attention. We like to roll up our sleeves and bite in to it.
Contact us and become a part or our Bite it- Family.